All our live shows are self-contained with sound system and lights. Previously performing in Cyprus, Mallorca & Menorca we are now bringing a little sunshine fun to the UK.


Who can resist a bit of Abba?
Even those closet Abba fans will be singing along with us in no time!
This show is a fun take on the numerous Abba Tributes out there. From touring various holiday destinations we know how to keep the traditional Abba feel but with some added holiday fun.
40 minute Show
Want to give it a try or use as a warm-up to your evening's entertainment? Our 40 minute show is a short Abba fix, jam packed with non stop feel good Abba fun.
1 hour show
For something in between, our 1 hour show can be performed straight through or split into 2 x 30 minutes with a break in between, giving time for a few trips to the bar.
2 x 45 minutes show
If you want to have an evening full of Abba this is for you. 2 x 45 minutes with a break in between, giving time for a few trips to the bar.

Abba Karaoke Package

We know our audiences sometimes want to give it a go themselves, so that's why we've paired up the 40 minute Abba show with our

Of course, they're not restricted to Abba songs only, but it's fine by us if that's all they sing!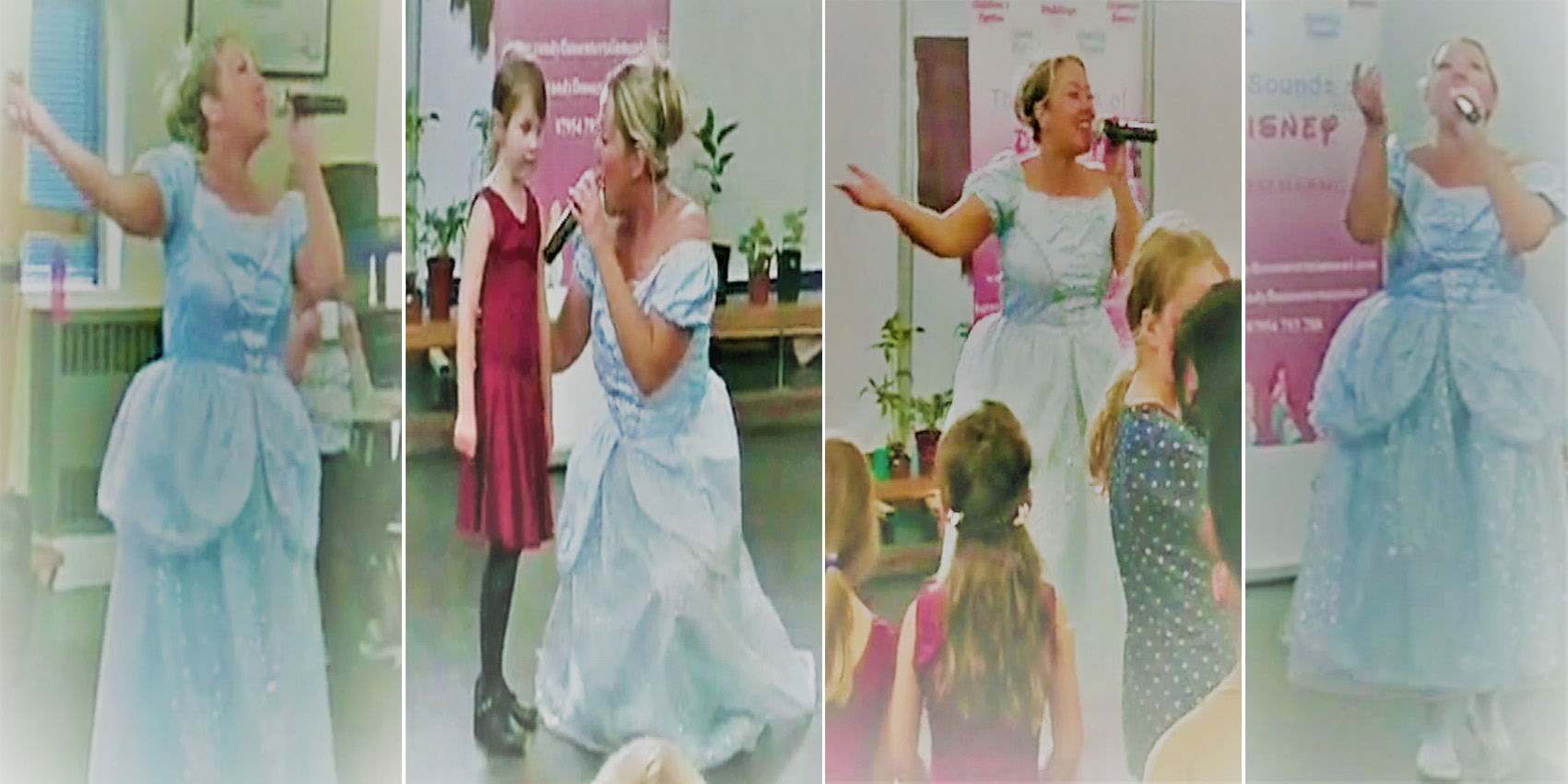 This short & sweet show is a perfect way to enjoy a little Disney magic.
Princes Harmony will have you all singing along to Disney classics & new favourites as well as getting you up on your feet.
Want more? How about a Sounds of Disney Party!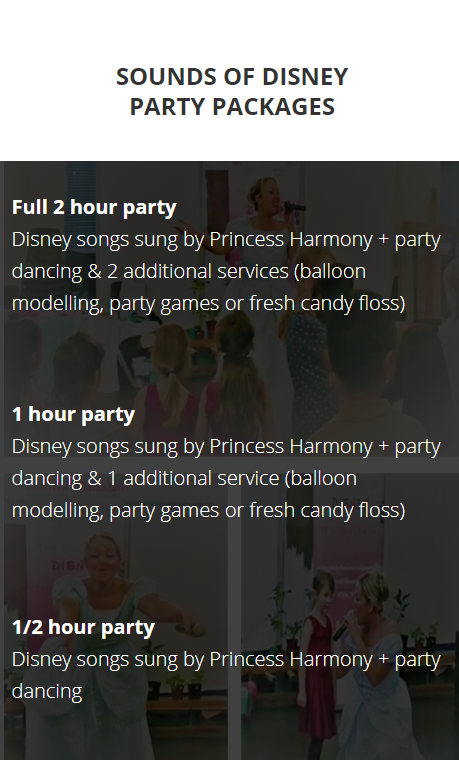 30 minute Show or 2 x 15 minutes
Part of your World, Under the Sea & Let it Go are a few of the favourites in this sweet little show, with singalong fun & plenty of dancing. There is also an option to include a small gift for everyone.